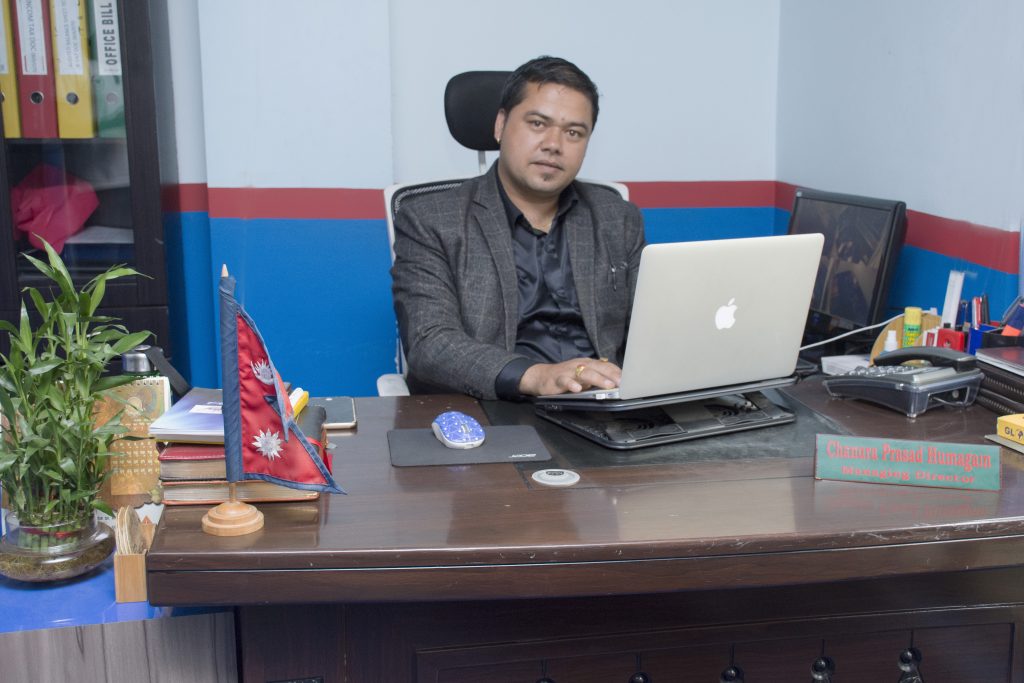 Today, writing this message gives me immense pleasure. With hard work, dedication, sense of selfless service and high-spirited team, we have made the difference in the field of interior design in Nepal.
Nepal is a beautiful country and its beauty always encourages me to the further enhance the interior design industry within the country. The difference we have made in quality service along with the high quality material and clients satisfaction is what gives me a high courage. The past experience with which my organization grew up will be guiding lesson for our future. I worked as an interior designer in Dubai for 4 years and today i feel very proud to use my knowledge to serve my nation.
I hope to hear from you in future.
Thanking you
Chandra Pd. Humagain
Managing Director
Interior Points Pvt. Ltd.